Peacock Dial & Digital Gauges, Indicators, and Calipers
| | |
| --- | --- |
| | Peacock Gauges and Indicators |
Labtek is the authorized North American dealer/distributor of Peacock Dial & Digital Indicators, Gauges and Calipers. All Peacock products conform to ISO specifications and are tested to provide the highest quality and accuracy available. Labtek also offers Peacock accessories such as contact points, color caps, and replacement parts (repair service is available).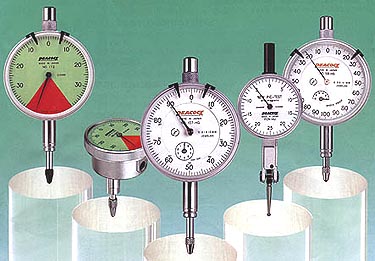 Please select from the list below for descriptions of the following dial and digital gauges & indicators:
For more information on a product or to request a price quote, please contact us by phone at 877-837-7260 (toll free) or 408-871-7700, fax 408-871-7800, or email us at labtekdiv@labtek.net.
[Home] [Microscopes] [Illumination] [Video & Lenses] [Measuring]
[Services] [Vendor List] [Specials]
Copyright © 2010, Terran Technology, Inc.; Labtek Division
Last modified: November 06, 2012